Digital Health Market
Information on the size of the digital health marketplace.
Dec 09, 2013 - mddionline.com -

1191

Conclusions from a new Frost & Sullivan survey should ease the device industry's handwringing over what they believe is a dismal future wrought by regulatory uncertainty, governmental meddling and a changing business landscape. The 2013 Search for Growth survey predicts that the medical device industry will garner $509.25 billion in the next 10 years, up from $271.55 billion in the current decade.
Dec 09, 2013 - fiercemobileit.com -

1398

A range of factors, such as increased mobile penetration in the developing countries, the growing number of active subscribers, expanded mobile network coverage, and also the rising prevalence of various diseases, are forecast to propel the growth in the global mobile health (mHealth) market in the upcoming years.
Sep 11, 2013 - fiercemobileit.com -

1542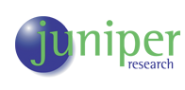 The next five years will see a major shift towards smartphone- based mHealth, where hardware attachments link to companion app on the smartphone, a new report from Juniper Research has found.
Sep 09, 2013 - mhimss.org -

1384

According to a new market report published by Transparency Market Research "mHealth Market- Global Industry Analysis, Market Size, Share, Growth, Trends and Forecast, 2012 - 2018," the global mHealth market is expected to reach USD 10.2 billion by 2018 from USD 1.3 billion in 2012 at a CAGR of 41.5% from 2012 to 2018.
Sep 09, 2013 - marketwire.com -

1395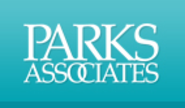 Digital health research from Parks Associates finds over 50% of U.S. broadband households with access to online services such as prescription refills, real-time video calls with a doctor, or appointments use these services. Demand for additional services is also high, with nearly 20%...
Sep 09, 2013 - fiercemobilehealthcare.com -

1236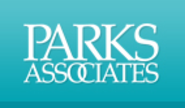 Mobile healthcare will be the primary driver behind massive growth in the digital health market over the next five years, according to analysis by research firm Parks Associates. The company's latest report, "Delivering Quality Care to the Digital Home: 2010 Update," puts the digital health market at $1.7 billion in 2010, and projects that to skyrocket to $5.7 billion by 2015--a whopping 27 percent increase.